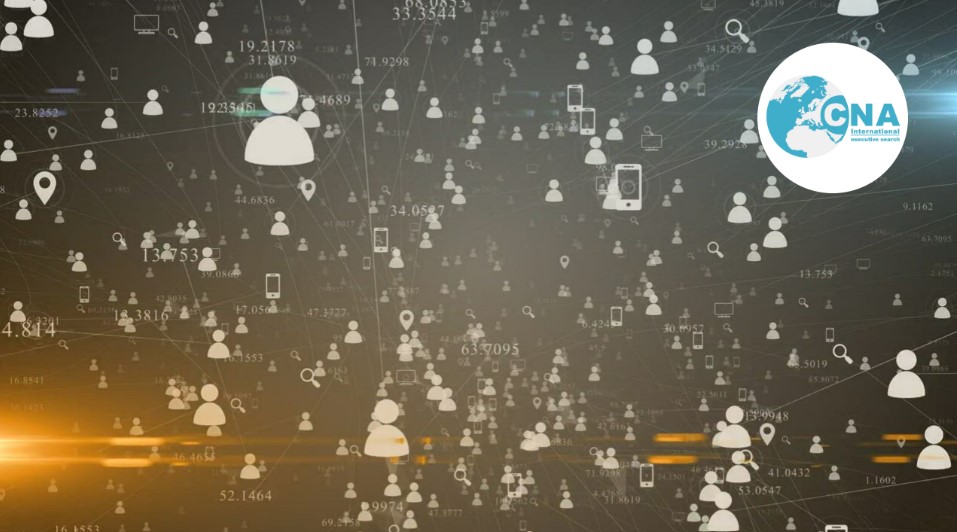 Digital marketing strategy can play a crucial role in improving the recruitment process for any organization. In today's digital age, candidates are mostly searching for job opportunities online, making it essential for companies to have a strong presence on the Web and an effective digital marketing strategy in place.
SEO
One of the most important parts of a digital marketing strategy for recruitment is Search Engine Optimization (SEO). This involves optimizing your company's website and job listings to make them more visible to potential candidates looking up relevant keywords on search engines like Google. This can be achieved by including relevant keywords in the website's meta tags, content, and URLs, as well as by building backlinks to the site from other reputable websites. This will increase the visibility of your job listings and make them more likely to be seen by potential candidates.
Social Media Marketing
Another significant digital marketing strategy for recruitment is social media marketing. Social media platforms like LinkedIn, Twitter, and Facebook can be used to reach out to potential candidates and promote job listings. You can use these platforms to share information about job openings, company culture, and employee testimonials, as well as to connect with potential candidates and answer any questions they may have. Social media can also be used to create a community around your company, making it more attractive to potential applicants.
PPC Advertising
Different digital marketing strategy for recruitment is pay-per-click (PPC) advertising. This involves creating ads that appear at the top of the search engine results list when particular keywords are searched. These ads can be targeted to dedicated demographics, such as specific locations and job titles, making them more likely to be seen by potential candidates. PPC advertising can also be used to promote your job listings on social media platforms, such as LinkedIn and Facebook.
Email Marketing
A great way to reach out to potential job-seekers and promote job listings can be email marketing. Your company can benefit from email marketing by sending targeted campaigns to specific groups of candidates, such as recent graduates or experienced professionals.


Content Marketing
Other digital marketing strategy for recruitment that your company should consider is content marketing. This involves creating and sharing relevant and valuable content, such as blog posts, infographics, and videos, that attract and engage potential candidates. By providing valuable information about the company and the industry, content marketing helps to establish the company's leader and an attractive employer position. Additionally, by including call to action (CTA) elements in the content you can direct potential candidates to the job listings and encourage them to apply.
Influencer Marketing
An increasingly popular digital marketing strategy in recent years is influencer marketing. This involves partnering with social media influencers in your industry to promote job listings or the company culture in general. Influencers can help you in reaching a wider audience and developing credibility and authenticity in your recruitment efforts.
Employee Referral Program
A well-known strategy for your business to stand out in the recruitment process is an employee referral program. Employee referral programs can be highly effective in recruiting top talent. They are a way for current employees to refer their friends, family, and in-the-field colleagues, who can be a good fit for the company. Additionally, employee referral programs can also help to establish a strong employer brand and increase employee engagement.
Targeted Advertising
A quite effective digital marketing strategy for recruitment is targeted advertising. You can use services like Google Ads or LinkedIn Ads to target specific demographics, such as location, age, and job title, with the job listings. These tools help to increase the visibility of your vacancies and attract a more relevant talent pool.
Use of virtual and augmented reality technologies
Lastly, your firm can use virtual and augmented reality technology to enhance its recruitment processes. Virtual reality (VR) can create immersive job simulations, providing potential candidates with a better understanding of what it would be like to work for your company. Augmented reality (AR) is used during virtual job fairs and virtual office tours, allowing potential candidates to experience the company's culture and work environment before applying.
Conclusion
Implementing various elements of digital marketing strategy can greatly improve recruitment processes in your organization. By combining SEO, social media tools, PPC advertising, email marketing, content creation, influencer collaboration, targeted online advertising, employee referral programs, and virtual and augmented reality technology, your company can increase the visibility of job listings and attract a more relevant pool of candidates. Use these tools to differentiate your vacancies from other recruitment opportunities and build a strong employer brand. This will translate into higher quality in future hiring processes and attracting the best talent for your business.
Our mission is to provide the highest level of service to our clients to place the right candidates with the right organisations. Focusing on sourcing the best staff, we work to help you fill your positions internationally. Get in touch if you want to begin a conversation and find out more about developing your career or finding the right staff.
E: info@cnaint.com  |  T: +44 (0) 1676 822 222  | W: www.cnaint.com