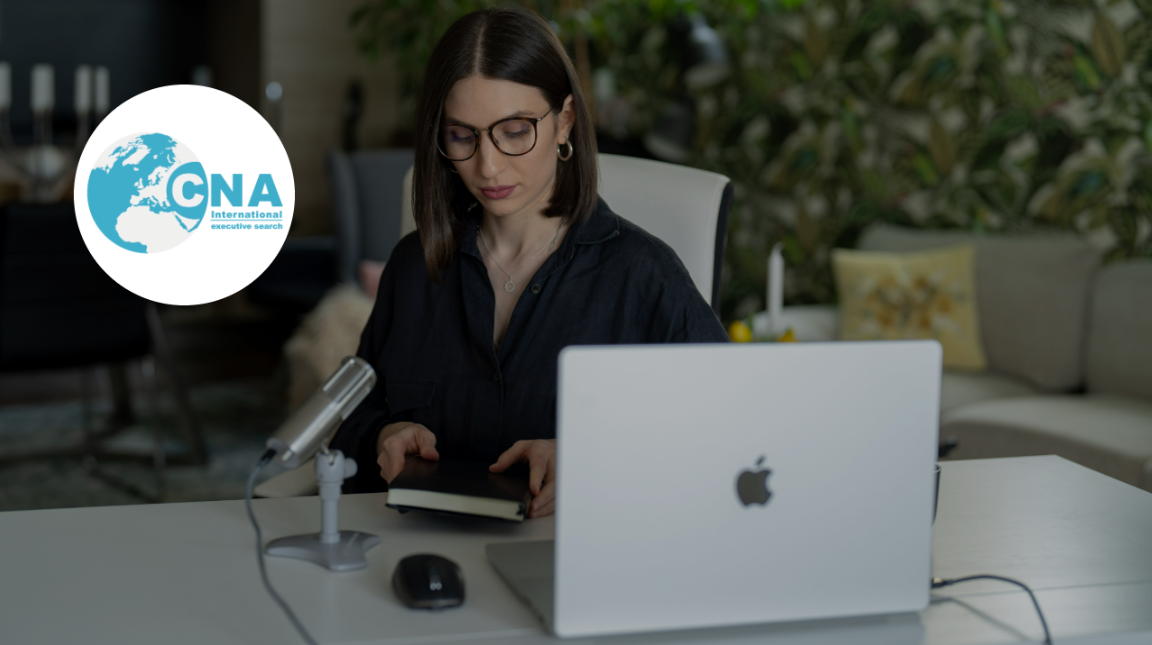 Every year, one or two new resume trends emerge. These can please or annoy recruiters, whether it's adding a link to an internet profile, providing a personal branding statement, adding a Twitter address, or using #hashtags to make a point.  Video CV is the trend in the spotlight right now.
In today's digital world, more and more employers are looking for candidates who can showcase their assets in a creative and engaging way, and a video resume is just a perfect way to do that.
What is a video resume?
A video resume is a recorded personal presentation that enhances a job application. A video clip is a way of self-promotion that allows employers to better understand how candidates match their companies. 
It's no surprise that video is quickly taking over the recruitment process, given how utterly expressive, personal,  and effective it is. Jobseekers who want to stand out from the crowd create video CVs that highlight their personality, presence, and style. It helps candidates to create a memorable first impression, especially now that the recruitment process is becoming increasingly remote.
It's important to keep in mind that the purpose of a video resume is to offer the employer an idea of your personality and what you can bring to the table. Being genuine, honest, and natural is the best way to do it. A recruiter can easily tell if a candidate employs excessive "fluff" or sounds false. Instead, we recommend concentrating on emphasizing your advantages and what sets you apart from others.
Pros and Cons of making a video resume
Pros:
A video is a great way to show your professionalism and "savior être" when applying for hospitality jobs.
Video CV shows your familiarity with current trends if you're looking for a position in marketing or public relations.
Showing  'digital savviness'
The more know-how you can demonstrate, even if the position you're going for has nothing to do with technology, the greater your chances of getting recruited.
Demonstrating communication skills
Employers are seeking applicants with strong verbal communication skills for every position practically, but it's a priority, especially in sales, management, and customer service. 
Proving language proficiency
Video CV is a great way to demonstrate your language skills, whether you are seeking a job in a foreign country or you just speak the language fluently.
Illustrating the character and motivation
Any new endeavor inevitably involves taking a risk. By sharing your video resume with the hiring manager, you prove your willingness to grab and use the opportunities. This approach can help you getting the job.
Cons:
It takes a long time to prepare an original, professional video. Sending poor-quality content is not worth the effort. Also, keep in mind that your CV should always be tailored to the particular position. The same applies to video CVs, so plan ahead and reserve enough time for the creative process.
On-camera performance requires a skillset.
Let's face it, we weren't all born showbiz stars. So, if you can't project confidence and passion onscreen or simply feel that this is not for you, don't push yourself, don't quit your day job - stick to the traditional CV.
Not a universal tool for every industry
Some employers, particularly those concerned about biased recruiting practices, may not be very enthusiastic about video CVs. Therefore, it is somewhat a supplement to a regular CV rather than its replacement.
How to make a video resume?
Check your equipment
Make sure to test your webcam before filming. Although it seems obvious, you'd be shocked how many people start recording a video resume without testing their equipment first.
Limit it to two minutes
This is the most effective technique to introduce yourself and highlight your most important talents and experience. Keep it brief and to the point, as nobody wants to spend long minutes watching a video when they can go through a paper resume much quicker.
Make a good start
The introduction is a crucial aspect of your video, so make sure you provide a powerful kick-off. Briefly introduce yourself before getting right to the topic.
Emphasise your strong points
Make sure to emphasize your best-selling features as this is your moment to sell yourself. Describe how your abilities, background, and qualifications make you the ideal candidate for the position.
Be yourself
Avoid reading-from-a-prompter impression and robot-like articulation. Simply, be authentic and allow your individuality to draw the audience's attention.
Dress for success
Just as you wouldn't wear ripped jeans and a t-shirt to a job interview, don't do it for the video CV either. Make sure you look neat and professional. Dress as you would for a live job interview.
Keep it cheerful
You have the opportunity to make a great first impression, so be optimistic and refrain from using any negative terminology.
Practise beforehand
Spend some time rehearsing before recording. Make a list of the main points you want to raise and practice discussing them aloud. As a result, on the recording, you will be more relaxed and convincing.
Use a tripod.
Use a tripod to keep the camera steady during recording your movie on the phone. Unstable and shaky recordings look unprofessional and are not well-received.
Use proper lighting
Make sure the room has enough light so that you are well-seen on camera. Avoid backlighting as it will make you appear gloomy and dark.
Edit your video
After you've finished recording, spend some time editing the video. Polish it by removing errors and awkward scenes. 
Select the appropriate file format
Make it easier for the recruiters and choose the easy-to-open file format of your video resume. The three most popular file types are: mp4, wmv, and mov.
How to use your video resume?
Once your video CV has been created, it's time to start submitting it to prospective companies. Here are some tips:
Include your video resume in your application when applying for a job position. You will gain an advantage over other candidates.
Use your video CV as a conversation starter when meeting potential employers at a networking event. This will make you more distinctive and leave a positive impression.
Include the link in the email signature
Include a link to your video resume in your email signature when contacting prospective companies. This is an excellent method of increasing the number of people who see your video.
Your video CV should be updated with your most recent experience and qualifications, just like your standard resume. This will ensure that employers always receive the actual information about your experience.
Creating a video resume is an excellent method to stand out from the crowd and leave a lasting impression on potential employers. You will be able to make a polished and professional video resume using these 12 tips. Remember to regularly update your video CV with the most recent details so that companies can have the most accurate picture of your skills.