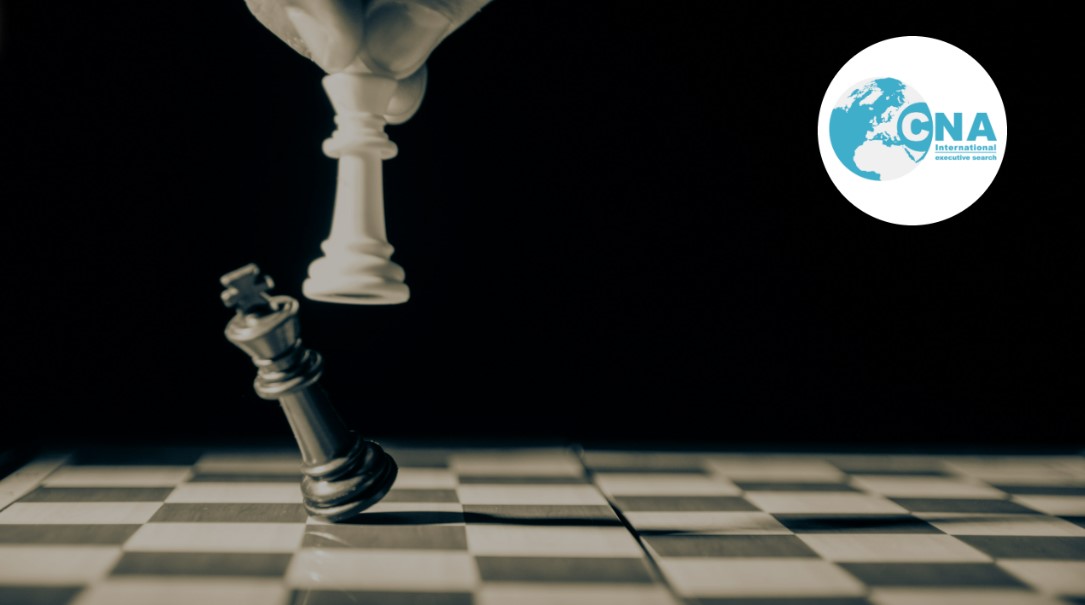 In today's job market, finding the right executive headhunter can be difficult. With so many choices, it's important to know what to look for in a good executive headhunter. In this article, we'll give you tips on finding the best executive headhunters for your needs.
How to find the best executive headhunters?
1. Determine your goals & requirements
Before looking for an executive headhunter, take some time to determine your goals and requirements. What are you looking for in executive search firms? What qualifications and experience do they need to have? What kind of personality would they need to fit into your company culture? Once you know what you're looking for, you can start looking for an executive headhunter who meets your needs.
2. Ask for referrals from trusted sources
When it comes to finding the best executive search solutions, referrals from trusted sources are the best way to go. Talk to your friends, colleagues, and other business contacts to see if they know of any good headhunters. Once you have a few referrals, research each one to see if they're a good fit for your needs. Check out their websites and read online reviews to get a feel for their reputation. After you've narrowed down your options, contact each headhunter and set up interviews. This will give you a chance to learn more about their services and what they can do for you. Be sure to ask plenty of questions so that you can make an informed decision about which headhunter to use.
3. They should specialise in your industry
Executive headhunter that specialises in your industry will have a much better understanding of the market, current trends and the most in-demand skills. Additionally, they may have a better network of potential candidates, which could increase your chances of finding the right person for the job. This will give your company a competitive edge and help you to grow and succeed.
4. Always check the fine print before signing anything
When hiring an executive headhunter, never sign anything before carefully reading all the fine print. This includes understanding the terms of the agreement, the fees involved, and the company's policy on confidentiality. If you have any questions about the contract, be sure to ask the headhunter for clarification before signing. By fully understanding the contract, you can avoid any potential problems down the road.
5. Ask about their process for finding high-quality executives for clients
An experienced and reputable headhunter will have a well-defined process for identifying, screening, and recruiting top executive talent. They should be able to provide you with a detailed explanation of their process and examples of successful placements they've made for other clients. By getting a sense of the headhunter's process, you can better gauge whether or not they are likely to find the right executive for your organisation successfully.
6. Ask about their inclusive hiring practices
A 2015 study by McKinsey found that companies with diverse teams are 35% more likely to outperform their competitors. This is likely because a diverse team brings a wider range of perspectives and experiences to the table, resulting in better decision-making. Additionally, companies with diverse teams are better able to understand and serve their customer base, as they are more representative of the population as a whole.

It is crucial to ensure that the headhunter you work with is committed to diversity and inclusion in the workplace. By asking about their hiring practices, you can get a sense of their commitment to finding qualified candidates from various backgrounds. This will help you ensure that you have a diverse pool of candidates to choose from when making your final hiring decision. 
7. Find one with a proven track record 
There's no question that the best headhunters have a proven track record of placing executives in top positions. After all, their success depends on their ability to identify and attract the best talent out there. But what makes a headhunter truly successful? It's a combination of three things: industry knowledge, an extensive network, and a consultative approach. Industry knowledge allows headhunters to understand their clients' unique challenges and needs, while an extensive network gives them access to the top executives in their field. But most importantly, a successful headhunter takes a consultative approach, working with their clients to understand their specific needs and goals.
8. Don't seek out companies that rank first on Google
Although choosing a company that ranks first on Google may be tempting, this may not always be the best option. First, remember that anyone can pay to have their website appear as the top result. Second, the top result may not always be the most reputable or trustworthy company. Finally, there are usually many other options that are just as good, if not better, than the first result. So, don't be afraid to explore other options and find the company that is right for you.
9. Ask about their fees
Many executive headhunters work on a contingency basis, which means they only get paid if they successfully place a candidate. Others may charge a percentage of the executive's salary. The best executive headhunters will be upfront about their fees and how they work. They'll be able to explain their fee structure and why it's the best option for you. Be sure to ask plenty of questions so that you can make an informed decision about which headhunter to use.
10. Look for firms that have a presence on social media 
LinkedIn and Facebook are two great platforms to start your search, as you'll be able to connect with a large number of headhunters and get a feel for their company culture and values. Additionally, LinkedIn can be an excellent resource for finding headhunters that specialize in your industry or region. This will help you narrow down your choices and find the best firm for your needs.
CNA International is a world-renowned executive search firm. We use an intense search process to find candidates for placement in various industries worldwide. Please contact us if you have any questions or want to learn more about our services.